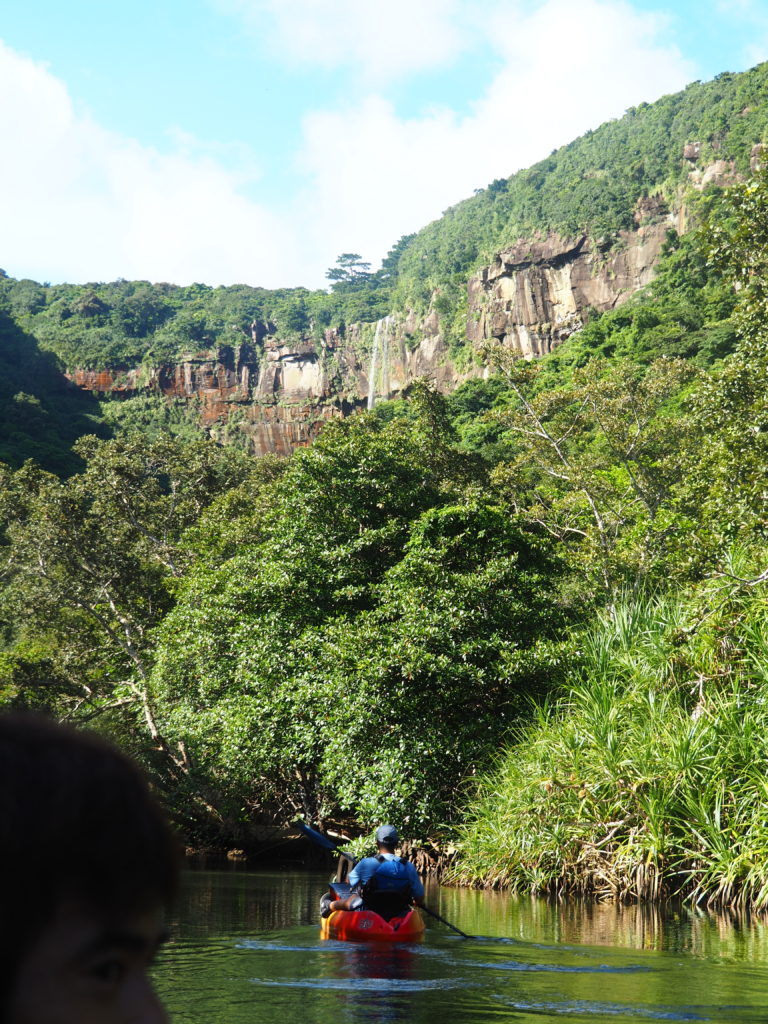 The Pinaisara Falls in Iriomote-Ishigaki National Park boast the largest drop (about 55 meters) in Okinawa, and the surrounding area has a wide variety of natural environments such as subtropical laurel forests, low-lying swamp areas, mangrove forests, and tidal flats. It has been nominated as a World Natural Heritage site candidate. In recent years, however, concerns have arisen about the deterioration of the natural environment caused by "human waste" around the waterfall due to the large number of visitors.
The Iriomote Ranger Office of the Environment Ministry and the Iriomote Island Canoe Association have been working together to test the use of portable toilets in order to preserve the natural environment around the Pinaisara Falls.
Portable-toilet booths have been set up near the waterfall. If you want to go to the toilet while participating in a nature-experience tour offered by the Iriomote Island Canoe Association, your guide will give you a waste collection bag for you to use in a portable-toilet booth.
After using the portable toilet, you must take your used waste-collection bag to the collection box near the parking lot. In addition, we ask you to fill out a questionnaire so that we can facilitate the use of portable toilets.
・Please note that portable toilets are offered only as a supplementary measure. It is important that visitors use public toilets before the tour starts.
・We hope to make use of the information gathered in the test-run at Pinaisara Falls as a reference as we eventually move to install portable-toilet booths at other outdoor locations.
* Please note that in the case of a typhoon or other incident, portable-toilet booths will not be available.